Professional Development for Educator Resilience and Mental Health.
Watch this 40 minute webinar to learn how EmpowerU's on-demand PD course delivers data-driven educator mental health support.
Educator wellbeing is the #1 priority of school leaders, according to the latest MN principal's report, and we're here to help.
Watch this on-demand webinar to learn how to offer a turn-key, self paced professional development program that will help improve educator mental health. Hear from Twin Rivers, California district leaders on how to implement this supportive, data-driven professional development that supports educator well-being while also helping them learn to support student well-being.
You will leave this webinar with clear understanding of the link between educator mental health and student outcomes, an overview of EmpowerU's proven and engaging program for staff (with and without coaching support), and key ways to implement a successful program. (1 Clock hour for attending)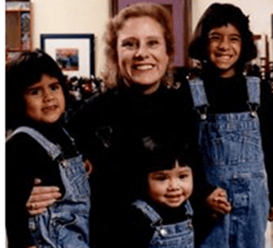 Presented by:
Katie Dorn, CEO, EmpowerU
Christine Flok, MTSS Coordinator, Twin Rivers CA